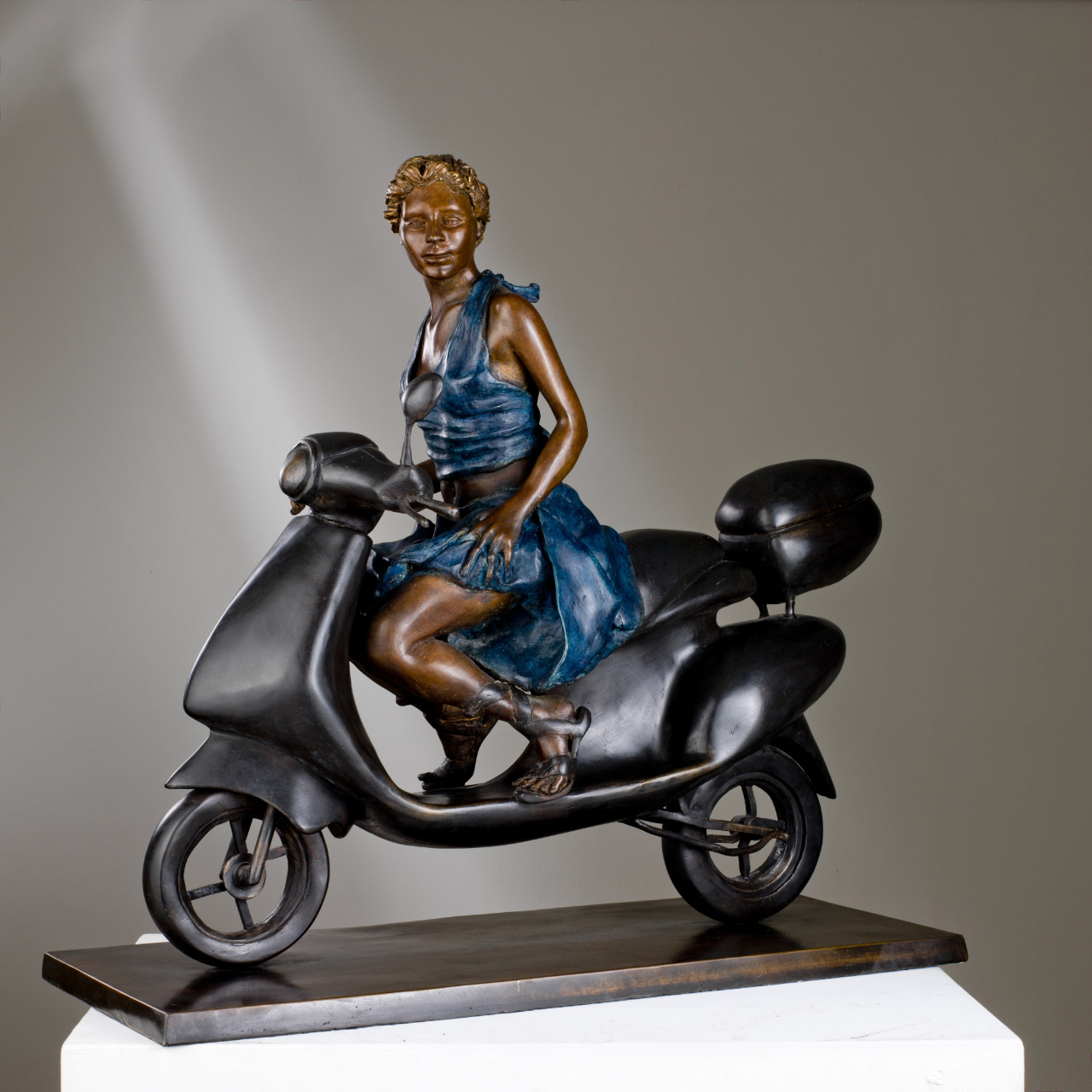 La Vespa
25 x 60 x 59 cm
9.85" x 23.6" x 23.2"
Bronze
No. in Series 10
One rain-lashed morning, when my model Gea arrived at my studio in Via Luna, she asked me if she could park her Vespa inside.
"Certainly" I replied, "on one condition."
So it was that "La Vespa" came about, with Gea seated in her long dress, hand on knee, bringing on the admiring glances.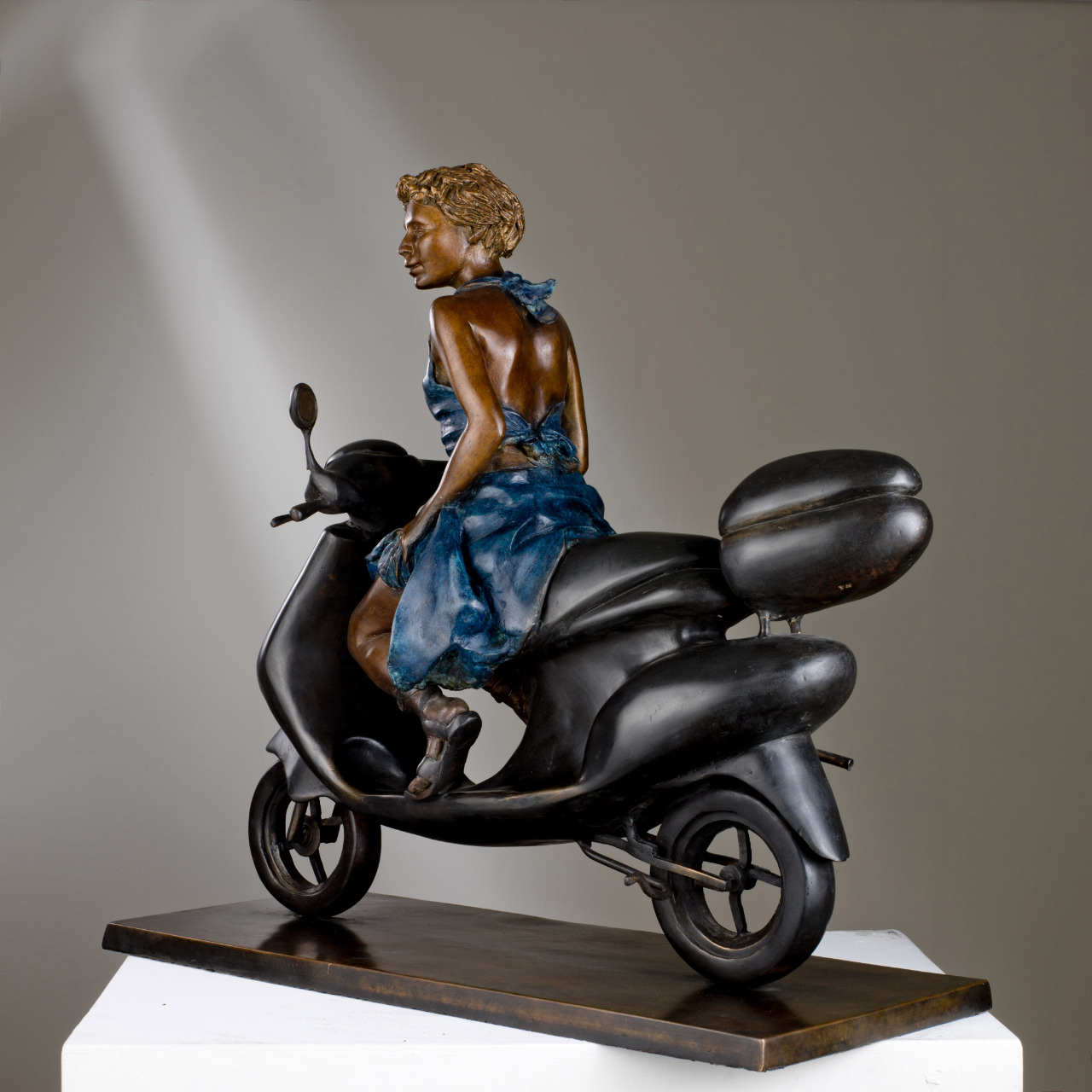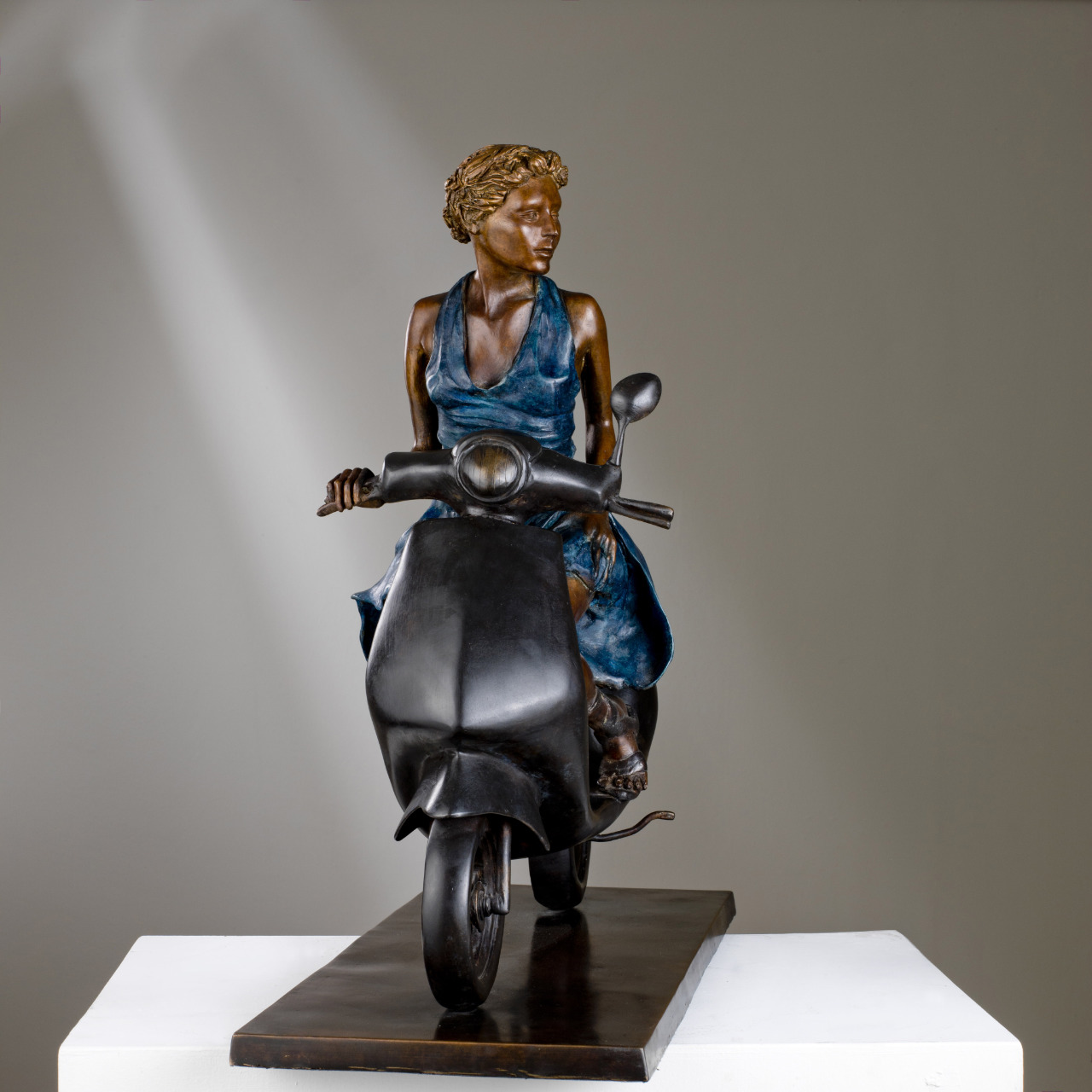 There's something about a woman on a Vespa which excites, but which also sends out a "Take Care!" message!
Never be too sure which carries the sting!
Stai attento! Arriva La Vespa!