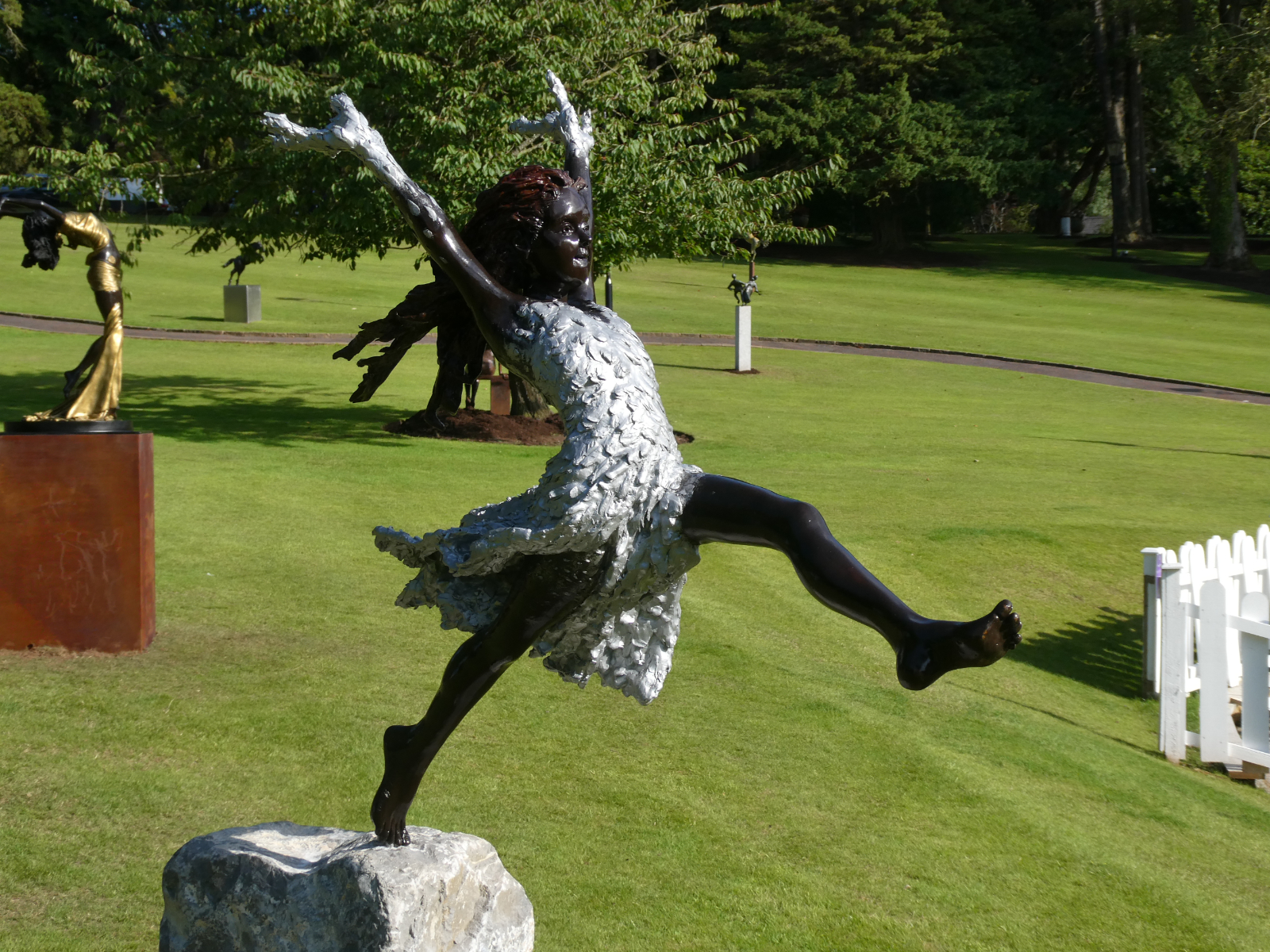 Fionnghuala (M)
(Daughter of Lir)
120H x 120L x 65W cm
Bronze
The oldest of four children of Lir, was the first to be transformed into a swan, under a spell cast by her jealous stepmother in this poignant Irish legend.
The four children were fated to spend 900 years flying as swans above the lakes of Ireland, after which they were to meet a holy monk, who would restore them to human form.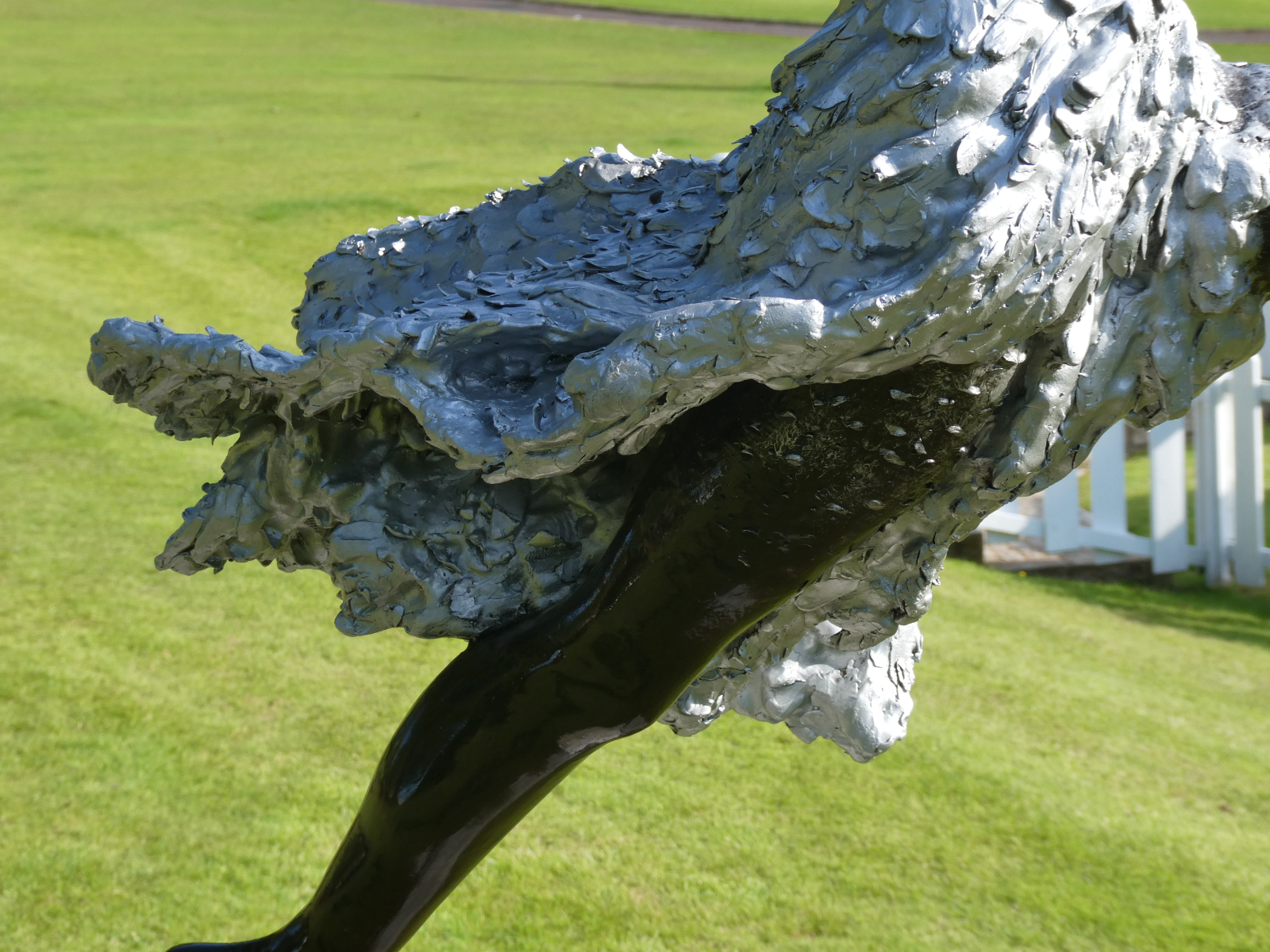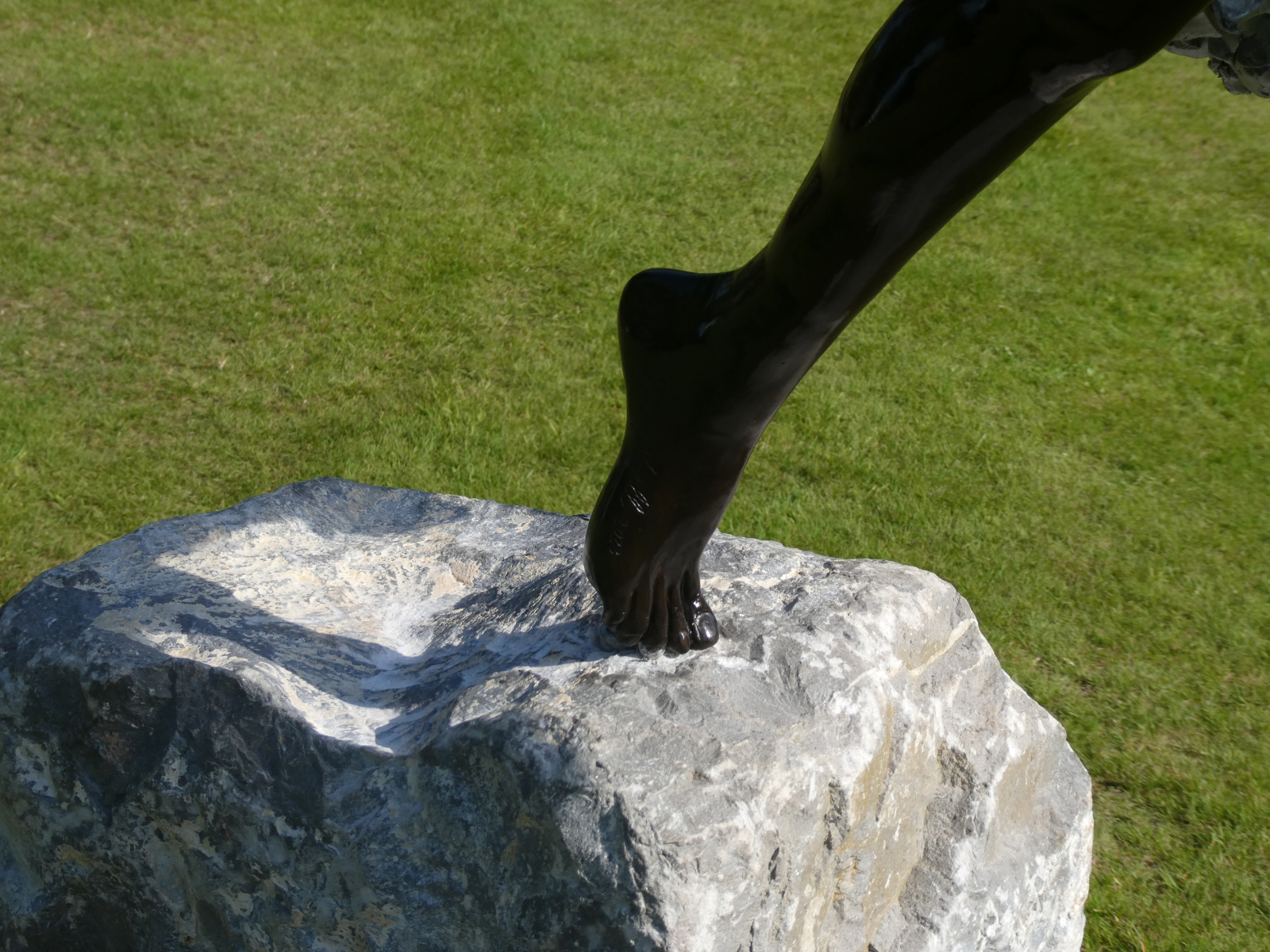 As soon as the monk had blessed them, they all turned to ashes. Fionnghuala shows defiance and courage as she leads the metamorphosis.